Goat Meat Butcher's Box - Free Shipping!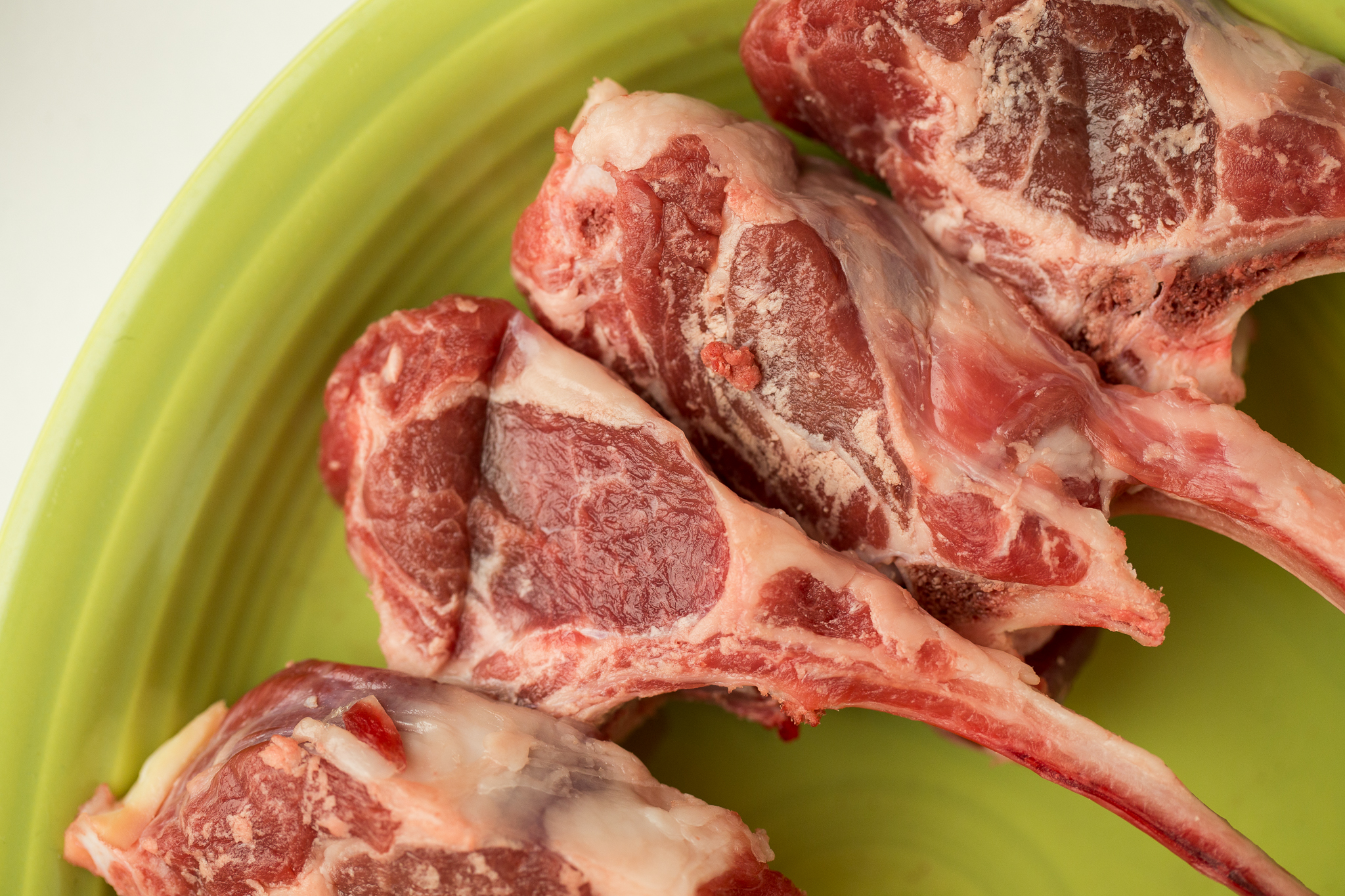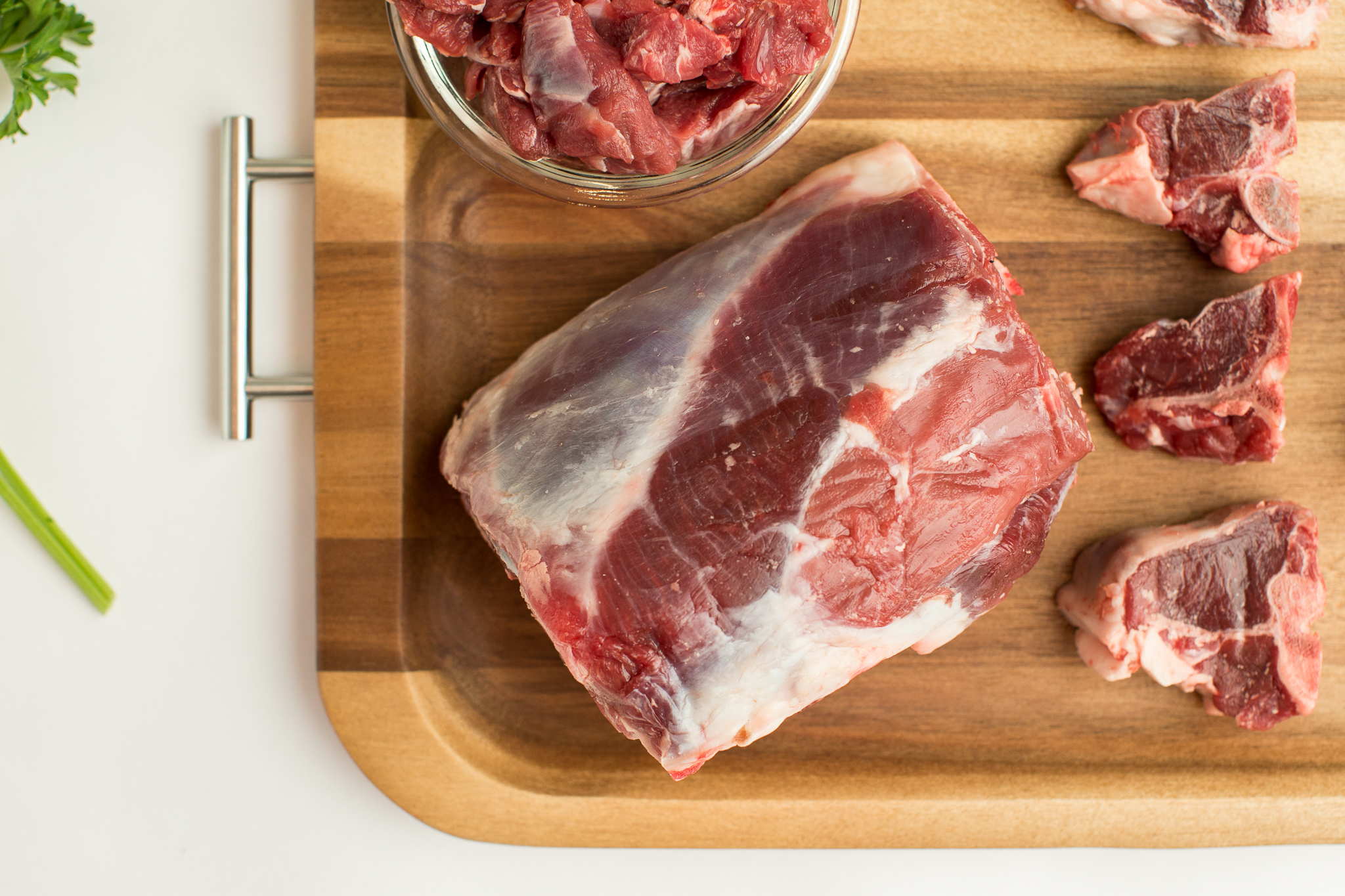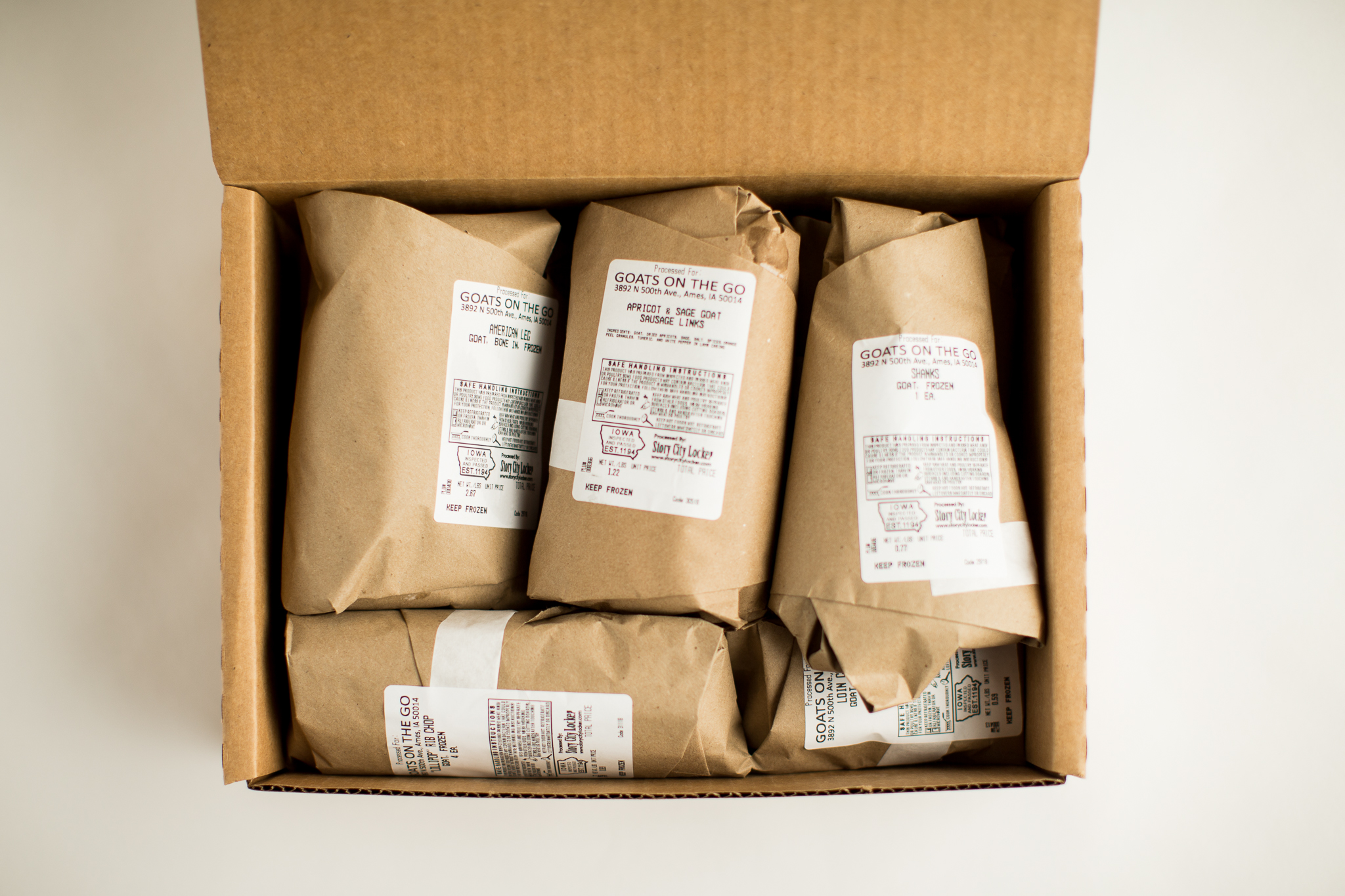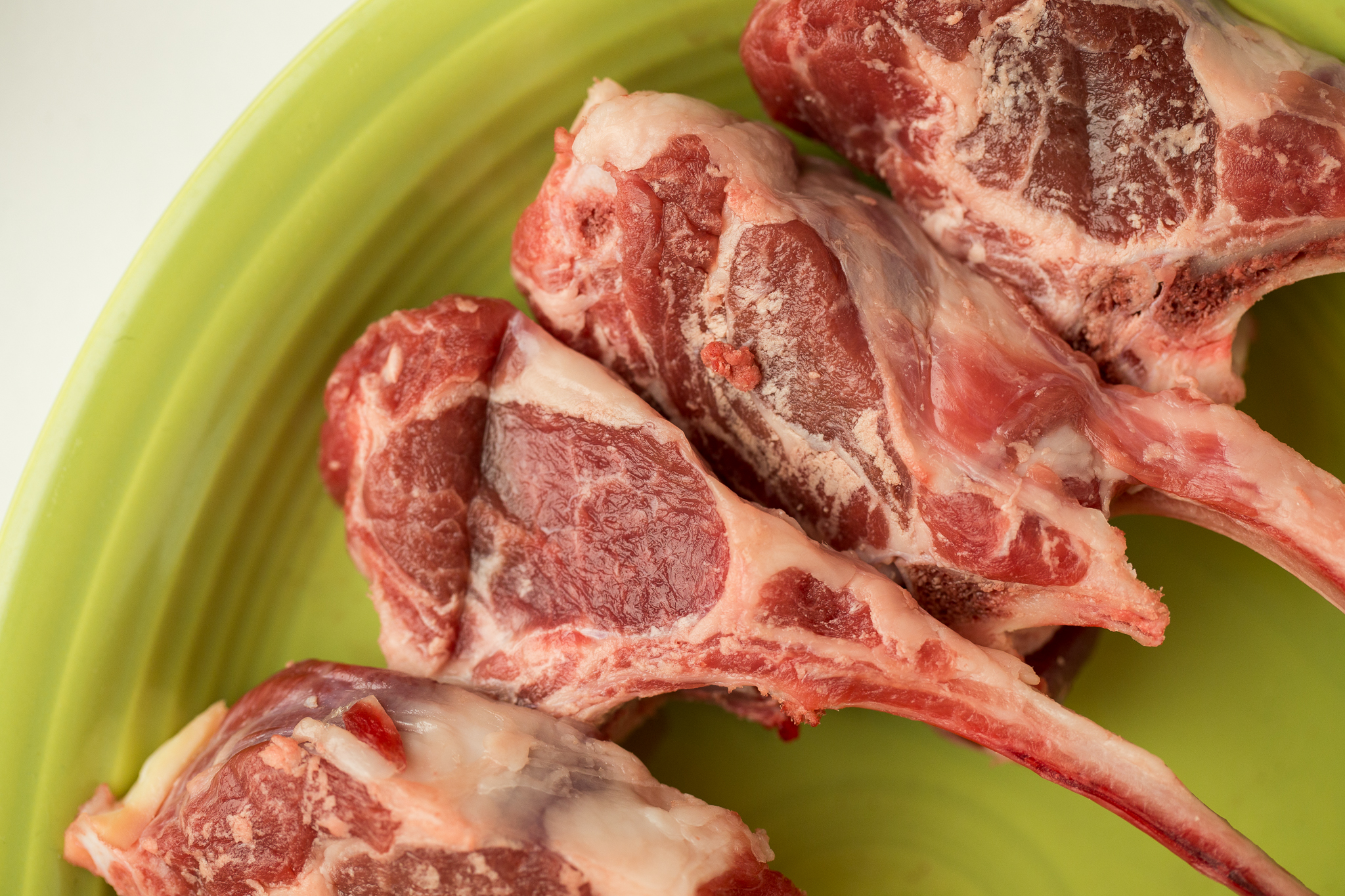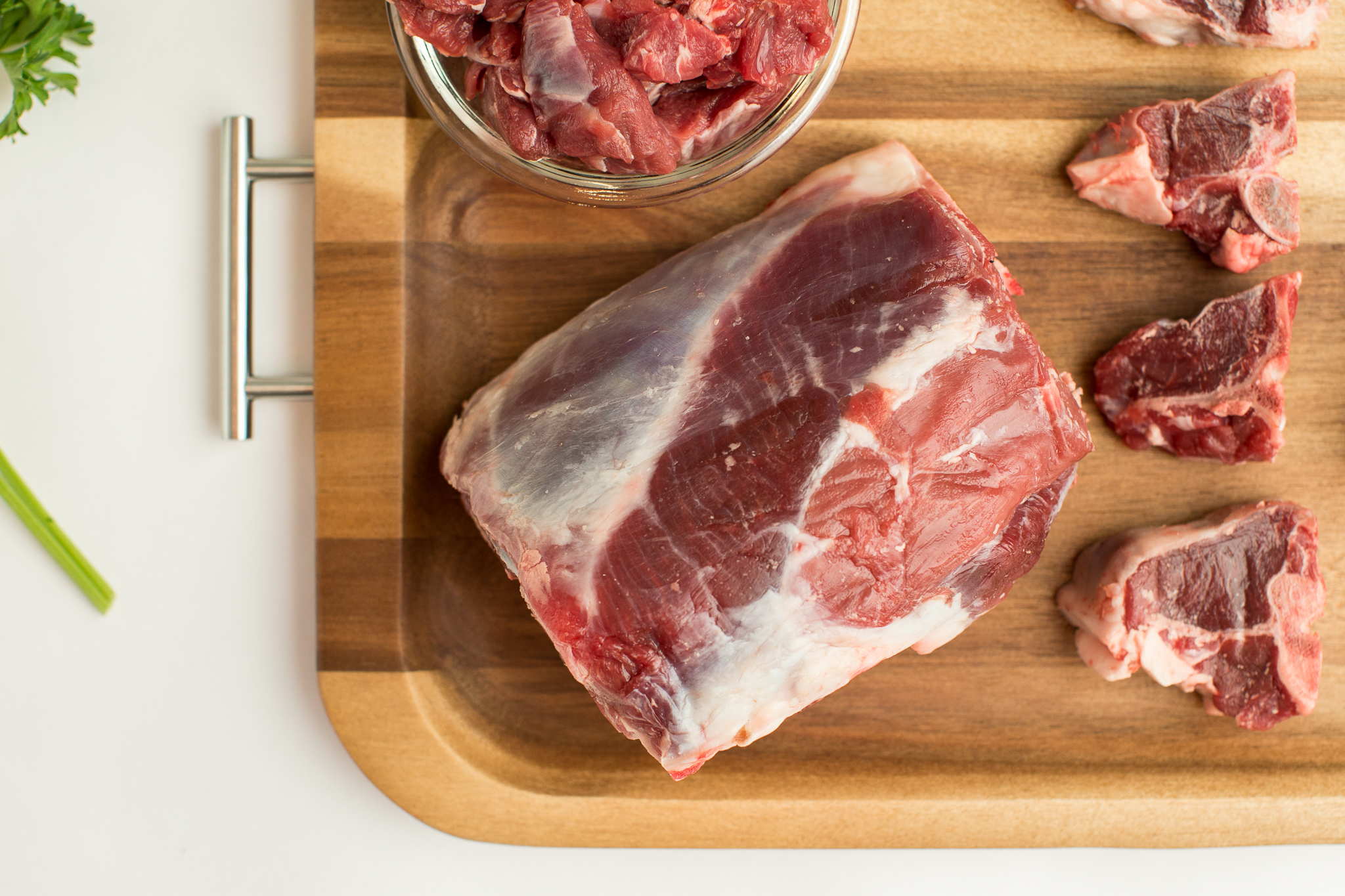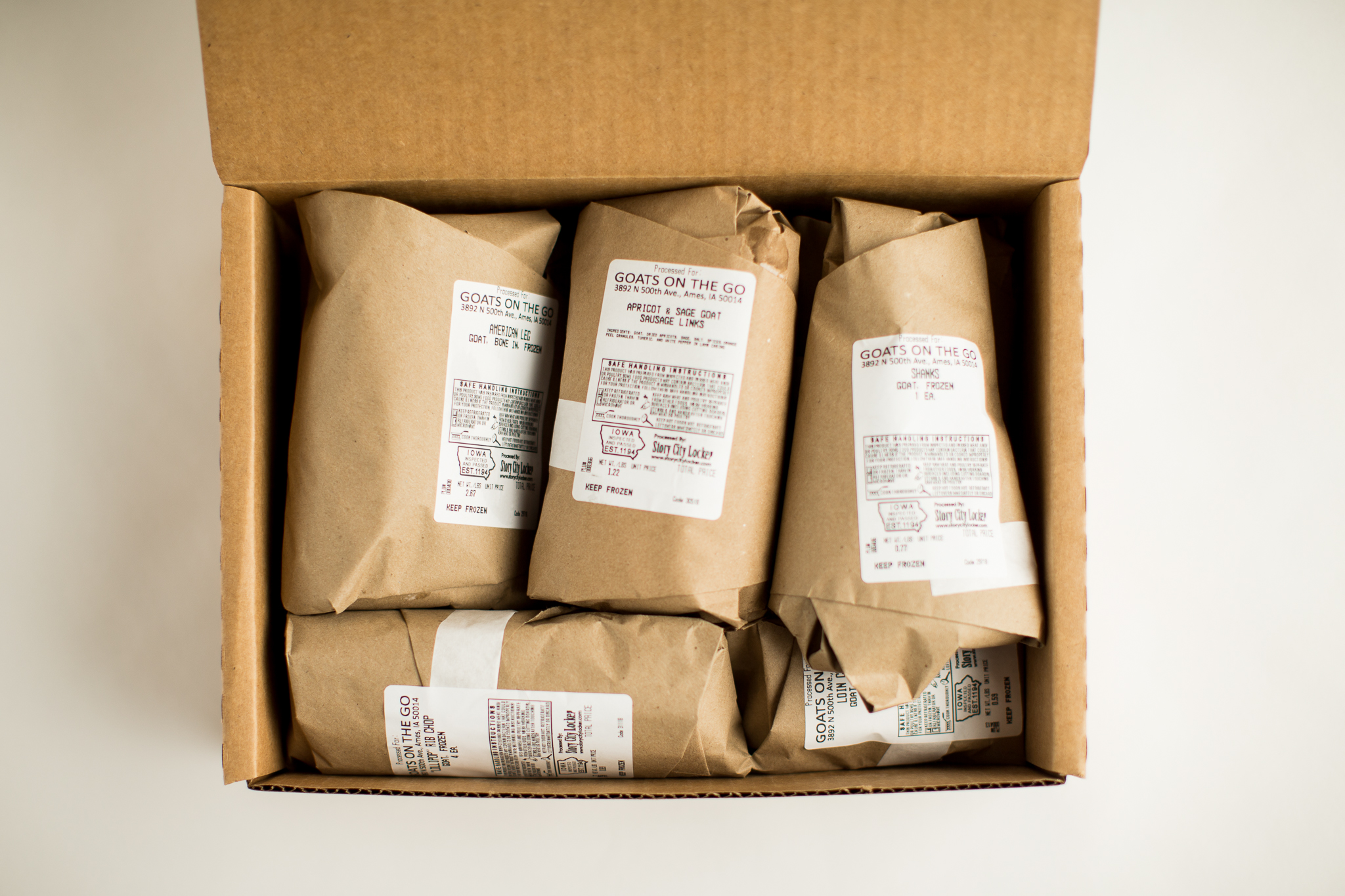 Goat Meat Butcher's Box - Free Shipping!
Note: If using our buy one, get one free discount code, please select two boxes and add them to your cart then enter the code at checkout. Your discount will be applied. There is no limit on the number of times you may use the code, but it can only be applied once per order.
The best cuts of the best meat, straight from our local family-owned butcher, ready for your family or your dinner party. Butcher's box contains:
8 lollipop chops - Frenched rib chops deliver perfectly precious portions of the most tender and flavorful meat. Like lamb chops at your favorite high-end restaurant, but you get the credit.

4 loin chops - Tender, petite t-bone chops perfect for grilling or pan searing.

1 leg roast (bone-in) - Equally appropriate as a statement dish for holiday dinners and entertaining, or for no-hassle slow-roasted family meals when things are hectic.

Sausage sample - One pound (approximate) package of one variety of our handmade sausage chosen at random. Typically includes 4-6 sausage links.

1 package curry meat - Boneless cubed meat, ideal for traditional curries and stews.

1 shank - Delicious braised as an entree or as the basis of a soup or stew.
9-10 pounds total.